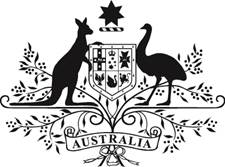 DAWN SERVICE TO COMMEMORATE THE 100th ANNIVERSARY OF ANZAC DAY
At 5.25 am on Saturday, 25 April, 2015, a dawn memorial service was held at the Commonwealth War Graves Cemetery in Qasqas to mark the 100th anniversary of ANZAC Day.
ANZAC Day commemorates the landing – exactly 100 years ago – of 16,000 Australian and New Zealand Army Corps (or Anzac) troops on the beaches of the Gallipoli Peninsula during the First World War. It has come to form the principal commemoration of Australians and New Zealander servicemen and women who have lost their lives in the service of their countries.
By the end of the Gallipoli campaign, around eleven thousand Anzacs – as well as many thousands of British, French, Indian, Canadian, and Turkish soldiers – died on those beaches and hills. Although the campaign was a military disaster, it was one of the first acts of the newborn Australian and New Zealand nations and forms a seminal moment in their histories.
Over one hundred and twenty people attended the service, among them representatives of the Prime Minister and the Speaker of Parliament, the Canadian Minister for Immigration and Citizenship, the Hon Chris Alexander, the UN Special Coordinator, Ms Sigrid Kaag, Ambassadors, Defence Attachés, as well as representatives of the Lebanese security services and UN agencies.
The Australian Ambassador-Agréé, HE Mr Glenn Miles, told those gathered that the day was not about glorifying war, praising its victors, or obscuring the horrific price it extracts, both from those fighting, and from the families they leave behind.
He said rather it was about remembering "with humility, pride, and sorrow, those who have served our countries during times of conflict and crisis, and particularly those who have paid the ultimate price".
Lieutenant Colonel Ruth Putze, speaking on behalf of the Government of New Zealand, said that every community in Australia and New Zealand has a cenotaph or war memorial that bares the names of local men and women who answered the call to patriotism or adventure they heard, and sadly never returned.
"Today above all days we should remember that each name represents a husband, father, son, daughter or mate whose death was a tragedy for family and friends... "
Mr Miles paid tribute to the members of the Lebanese security services who have recently lost their lives in the service of their country, and prayed for the safe return of those still being held hostage. He also acknowledged the deep respect and friendship Australia and New Zealand share with Turkey, which was born out of the shared terror both sides experienced in the trenches of Gallipoli.