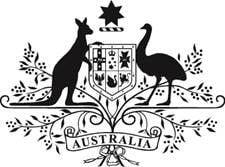 MINISTER FOR FOREIGN AFFAIRS
The Hon Julie Bishop MP
FURTHER HUMANITARIAN ASSISTANCE TO IRAQ AND SYRIA
Today I announce that Australia will provide an additional $15 million for life-saving assistance to people in Iraq and Syria affected by the ongoing violence perpetrated by terrorists.
An estimated 16 million people inside Iraq and Syria are in need of humanitarian assistance – half of whom have been forced to flee their homes in the face of the onslaught of ISIL or Da'esh.
With winter approaching, displaced people in both countries are at risk of exposure to harsh weather, particularly those residing in unfinished buildings, crowded camps or in the open.
Australian funding will provide shelter, food and medical assistance.
In Iraq Australia will provide $10 million to the United Nations High Commissioner for Refugees, World Food Programme and Plan International Australia.
This funding will include e support for women and for the protection of children targeted by terrorist organisations. This builds on Australia's support for women and girls in Iraq through the United Nations Population Fund.
In Syria, Australia will provide $5 million to the World Food Programme for the delivery of food and to an international non-government organisation for urgent medical assistance.
This funding announcement brings Australia's total assistance for Iraq to $17 million since June and for Syria to $135.8 million since the conflict began in 2011.