FOLLOW US ON SOCIAL MEDIA
For the latest news on the Embassy's activities, please follow us on Facebook and Twitter.
Ambassador Agréé's welcome
Welcome to the website of the Australian Embassy in Lebanon. The site provides a range of information on Australia, the work of the Embassy, and the Australia-Lebanon relationship. I hope you will find interesting and informative.
Australia's strong relationship with Lebanon is underpinned by the extensive people-to-people links between our two countries. According to the 2011 census, there were over 76,000 Lebanese-born residents in Australia, and we currently have an estimated 400,000 Australians of Lebanese ancestry. At the same time, approximately 20,000-25,000 Australian passport holders normally reside in Lebanon; a figure which increases by several thousand during summer.
The website includes information and links aimed at answering most of the commonly-asked questions about Australia, including on visas and immigration; Australian culture; business opportunities; international activities and government services.
You will also find links to relevant Australian Government websites; details of recent Embassy activities; announcements regarding upcoming events; and information on the Embassy's Direct Aid Program (DAP), which aims to help relieve humanitarian hardship across Lebanon.
I would like to take this opportunity to recommend to all Australian citizens and permanent residents in Lebanon that they register with the Australian Government through Smartraveller at www.smartraveller.gov.au. Registering is simple and beneficial. It means we can find you in an emergency, and we can also relay important information to you about elections, new travel advisories and other developments.

The Travel Advice for Lebanon is updated regularly. If you are an Australian living in Lebanon or planning to travel here, I strongly recommend that you subscribe through Smartraveller to receive free automatic email notification each time the travel is updated.
Thank you for your interest in Australia, and the work of the Australian Embassy.

HE Mr Glenn Miles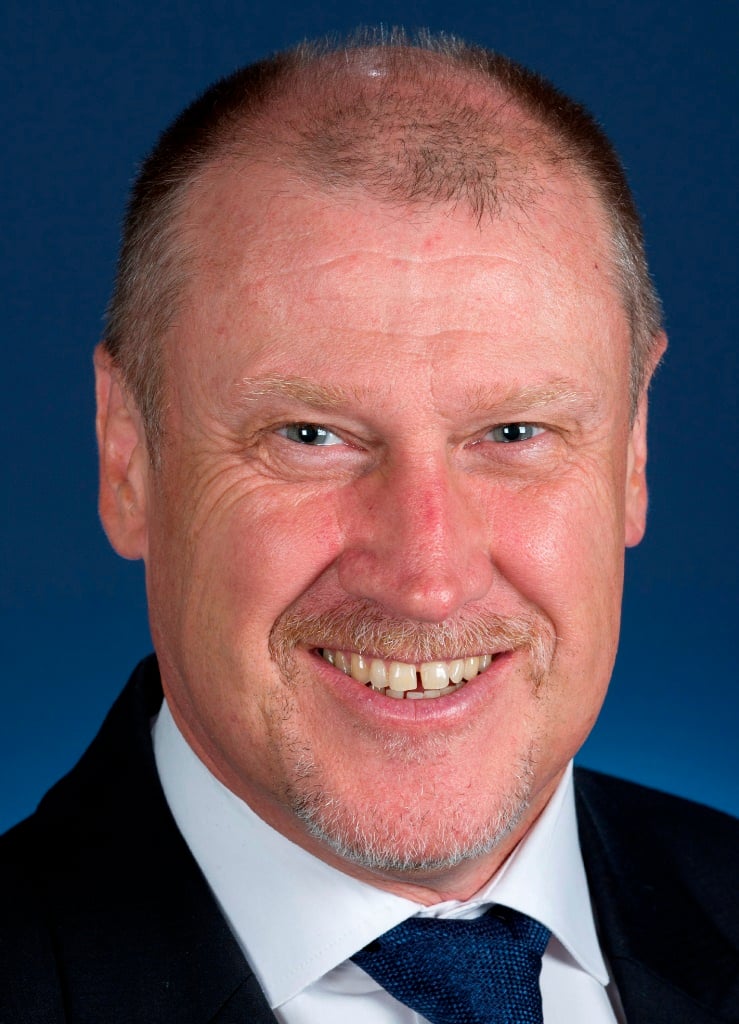 AUSTRALIAN FEDERAL ELECTION 2 JULY 2016
An Australian federal election will be held on Saturday 2 July 2016. The deadline to enrol or update your details is 8pm Monday 23 May 2016. Follow this link to the Australian Electoral Commission website to check your enrolment and obtain further information on voting while overseas.
Australian citizens will not be able to vote at the Australian Embassy in Beirut as they have been able to in the past. If you would like to vote in the federal election while in Lebanon, please register to submit a postal vote. Postal voting details are available at http://www.aec.gov.au/Enrolling_to_vote/special_category/General_postal_voters.htm .
For any further information please contact the consular section on 01 960 600.
RENEWED LEBANESE PASSPORTS
Passports with handwritten renewal pages will continue to be accepted in Australia until further notice.
If you have a visa connected to your old passport, you should send a scanned copy of both your old and new passports to immigration.beirut@dfat.gov.au to have your details updated. If you are travelling in the immediate future please put your travel dates in the subject line of your email so that your email can be prioritised.
**WARNING ABOUT ONLINE IMMIGRATION SCAMS**
The Embassy is aware of several email and internet scams targeting people seeking to migrate to Australia. For example, in recent times, Syrian nationals registered with UNHCR have been targeted in an 'Australian Resettlement Programme' scam.
Some scams involve emails requesting private information (e.g. date of birth and/or passport number) or asking for money (e.g. to progress an immigration application to a further stage such... as 'entry clearance').
**TAKE THE FOLLOWING STEPS TO PROTECT YOURSELF AGAINST EMAIL/INTERNET IMMIGRATION SCAMS**
check the internet or email address carefully: Australian Government websites end in .gov.au (e.g. border.gov.au)
if your have lodged an online application with us, use our website to track its process
never enter private information online unless the website is secure and you know who you're dealing with
never agree to transfer money unless you are certain of the other party's identity.
For more information, please visit: http://lebanon.embassy.gov.au/birt/DIBP_SCAM.html
Australian Government Response to the Syrian and Iraqi Humanitarian Crisis
On 9 September 2015, the Australian Government announced it will accept an additional 12,000 refugees who are fleeing the conflict in Syria and Iraq. The places will be primarily for refugees in Jordan, Lebanon and Turkey.
The Refugee and Humanitarian Visa program is for people who are subject to persecution or substantial discrimination amounting to gross violation of human rights in their home country. This is a non-discriminatory program which provides support to those most in need, this includes women, children and families of persecuted minorities.
The Australian Government is committed to working closely with the UNCHR to deliver the 12,000 additional refugee places. If the UNHCR assesses that you are a refugee whose life and freedom depends on urgent resettlement, they may refer your case to the Australian Embassy.
If you have a family member who is an Australian citizen, permanent resident or eligible New Zealand citizen, they may sponsor you through the Special Humanitarian Program (SHP). The SHP Visa is for people who are not refugees as defined in the Refugees Convention. It is for people who are subject to substantial discrimination amounting to gross violation of Human Rights and have close links to Australia. Applications for the SHP should be lodged in Australia.
Further information on Australia's offshore humanitarian resettlement program can be found at the following link:
http://www.border.gov.au/Trav/Refu/Offs


DIRECT AID PROGRAM
The Direct Aid Program for the fiscal year 2015 – 2016 is now closed, we are no longer accepting applications. We will be assessing applications received and advise applicants in due course.
The Direct Aid Program (DAP) of the Australian Embassy is a flexible, small grants program which focuses on relieving humanitarian hardship and advancing developmental objectives in Lebanon. For more information click here.
Australian alumni network
The Embassy is keen to stay in touch with Australian alumni in Lebanon.
If you studied at an Australian university, please send your contact details to alumni.beirut@dfat.gov.au.
To help us send you information on events that may be of interest to you, please include a brief outline of what you studied and where you are working now.
Resettlement of Iraqis and Syrians in Australia's Humanitarian Programme
Department of Immigration and Border Protection
The offshore component of Australia's resettlement programme comprises of two categories of permanent visas. These are:
Refugee – for people who are subject to persecution in their home country, who are typically outside their home country, and are in need of resettlement. The majority of applicants who are considered under this category are identified and referred by the UNHCR to Australia for resettlement. The Refugee category includes the Refugee, In-country Special Humanitarian, Emergency Rescue and Woman at Risk visa subclasses.
Special Humanitarian Programme (SHP) – for people outside their home country who are subject to substantial discrimination amounting to gross violation of human rights in their home country, and immediate family of persons who have been granted protection in Australia. Applications for entry under the SHP must be supported by a proposer who is an Australian citizen, or an organisation that is based in Australia.
The resettlement of Iraqis and Syrians who have fled their home country remains a priority within Australia's offshore Humanitarian Programme. The Australian Government is responding to the current crises in Iraq and Syria by providing targeted places in this year's Humanitarian Programme. Full Article
Australian Visa Application Centre has changed locations
The Australian Visa Application Centre has changed locations. See "How to Lodge an Application" on the following link.
Information for Australian Citizens
Consular Duty Officer (24 hour): +61 2 6261 3305
or within Australia only: 1300 555 135 (toll free - local call cost only)

Travel Advice. Important things you should know about visiting Lebanon

If we can\'t find you ..... we can\'t help you!
Register to receive updated information

Australian passport information and applications

Applying for your Australian passport at the Embassy

Postal Address: P.O.Box 11-1860, Riad El Solh, Beirut 1107 2090 Lebanon