Australian Embassy
Lebanon
Embassy address: Embassy Complex, Serail Hill, Downtown Beirut, telephone: +961-1-960600, fax: +961-1-960601. Consular and Passport fax: +961-1-960602. Visa Section telephone: +961-1-960670, fax: +961-1-960671
Now on twitter…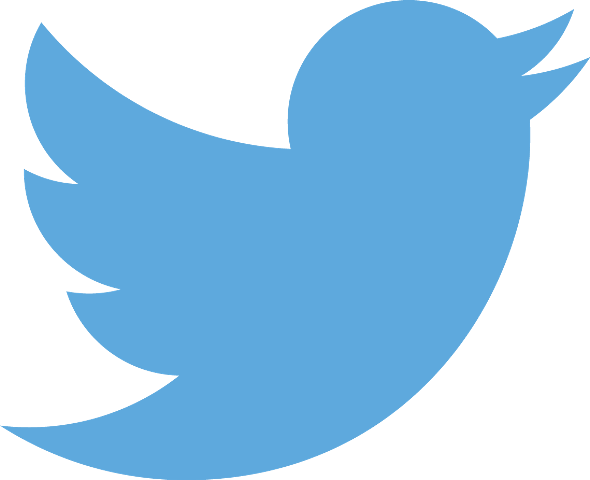 Australian Ambassador Agréé Glenn Miles is now on Twitter – follow him @SafirAustralia
---
Protecting the Great Barrier Reef
On 29 May, the technical advisers to UNESCO's World Heritage Committee released their draft decision on the World Heritage status of the Great Barrier Reef, which concluded the Reef is not World Heritage 'in danger'.
The Great Barrier Reef is an incredibly diverse and rich environment – a maze of 3,000 coral reefs and 1,050 islands, stretching for more than 2,300 kilometres. It is already regarded as being among the best managed marine parks in the world and we are determined to keep it that way.
The World Heritage Committee's draft decision reflects the strong and decisive action taken by the Australian and Queensland governments to protect the Reef, including the recent announcement of more than $200 million in additional funding ($100 million from each government) which brings the projected investment by both governments to well over $2 billion dollars over the next decade.
To learn more about what Australia is doing to protect the Great Barrier Reef, see the attached factsheet, or check out the following videos on our management of the Reef:
Protecting the Great Barrier Reef – Farming: https://youtu.be/NKwVVBak_Tw
Protecting the Great Barrier Reef – Tourism: https://youtu.be/KqzXxkXKebE
Protecting the Great Barrier Reef – Crown-of-thorns starfish and science: http://youtu.be/toX0pILle6o

---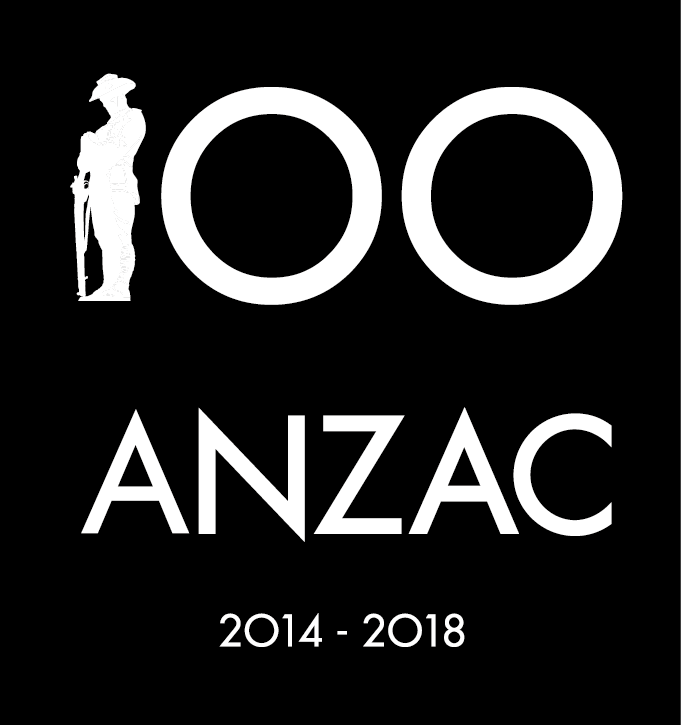 ANZAC Day Dawn Service 2015
The Australian Embassy held a dawn service on Saturday, 25 April 2015, to mark the 100th anniversary of ANZAC Day.
Click here to read our press release.
Click here to read an op-ed on the ANZAC centenary by HE Mr Glenn Miles, Australian Ambassador-Agréé, which appeared in the Daily Star on 25 April.
| | | |
| --- | --- | --- |
| | | |
| HE Mr Glenn Miles delivers a commemorative address on behalf of Australia | Lt Col Ruth Putze, New Zealand Army, delivers a commemorative address on behalf of New Zealand | HE Mr Glenn Miles looks on as the LAF bugler plays 'The Last Post' |
| | |
| --- | --- |
| | |
| HE Mr Glenn Miles and Lt Col Ruth Putze, New Zealand Army, lay a wreath at the Commonwealth War Graves Cemetery on behalf of the people of Australia and New Zealand | Lebanese Armed Forces bugler plays 'The Last Post' during the ANZAC Day dawn service |
Photo credit: Mr Eddy Choueiry

---
Ambassador-Designate's welcome

Welcome to the website of the Australian Embassy in Lebanon. The site provides a range of information on Australia, the work of the Embassy, and the Australia-Lebanon relationship. I hope you will find interesting and informative.

Australia's strong relationship with Lebanon is underpinned by the extensive people-to-people links between our two countries. According to the 2011 census, there were over 76,000 Lebanese-born residents in Australia, and we currently have an estimated 400,000 Australians of Lebanese ancestry. At the same time, approximately 20,000-25,000 Australian passport holders normally reside in Lebanon; a figure which increases by several thousand during summer.

The website includes information and links aimed at answering most of the commonly-asked questions about Australia, including on visas and immigration; Australian culture; business opportunities; international activities and government services.

You will also find links to relevant Australian Government websites; details of recent Embassy activities; announcements regarding upcoming events; and information on the Embassy's Direct Aid Program (DAP), which aims to help relieve humanitarian hardship across Lebanon.

I would like to take this opportunity to recommend to all Australian citizens and permanent residents in Lebanon that they register with the Australian Government through Smartraveller at www.smartraveller.gov.au. Registering is simple and beneficial. It means we can find you in an emergency, and we can also relay important information to you about elections, new travel advisories and other developments.

The Travel Advice for Lebanon is updated regularly. If you are an Australian living in Lebanon or planning to travel here, I strongly recommend that you subscribe through Smartraveller to receive free automatic email notification each time the travel is updated.

Thank you for your interest in Australia, and the work of the Australian Embassy.


HE Mr Glenn Miles
---
Australian alumni network
The Embassy is keen to stay in touch with Australian alumni in Lebanon.
If you studied at an Australian university, please send your contact details to alumni.beirut@dfat.gov.au.
To help us send you information on events that may be of interest to you, please include a brief outline of what you studied and where you are working now.

---
University of Canberra and Lebanese University launch new scholarship for study in Australia
On 28 November, the Australian Chargé d'affaires, Mr David Windsor, represented the President of the University of Canberra at a ceremony to launch the 'Dr Adnan Sayyed Hussein Scholarship' at the Lebanese University.
The scholarship – named after the President of the Lebanese University – will enable a high-performing student from the Lebanese University to study in Australia at the University of Canberra.
At the ceremony, Mr Windsor commended the partnership between the Lebanese University and the University of Canberra as a shining example of the increasing educational ties between Lebanon and Australia, and one which will provide invaluable opportunities for students from both countries.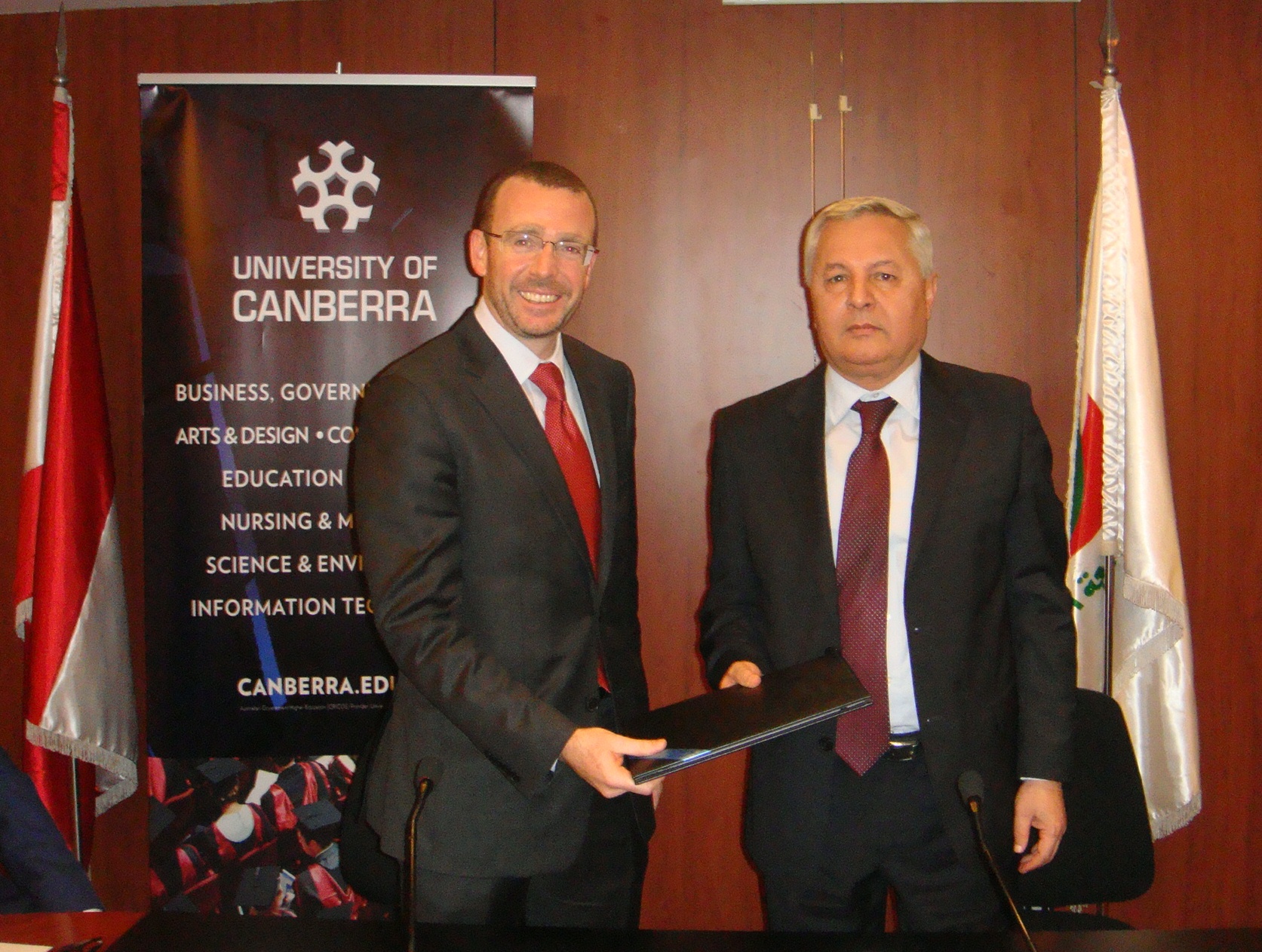 ---
Further humanitarian assistance to IRAQ and SYRIA
The Hon Julie Bishop MP

Today I announce that Australia will provide an additional $15 million for life-saving assistance to people in Iraq and Syria affected by the ongoing violence perpetrated by terrorists. Full Article
---
Resettlement of Iraqis and Syrians in Australia's Humanitarian Programme
Department of Immigration and Border Protection
The offshore component of Australia's resettlement programme comprises of two categories of permanent visas. These are:
Refugee – for people who are subject to persecution in their home country, who are typically outside their home country, and are in need of resettlement. The majority of applicants who are considered under this category are identified and referred by the UNHCR to Australia for resettlement. The Refugee category includes the Refugee, In-country Special Humanitarian, Emergency Rescue and Woman at Risk visa subclasses.
Special Humanitarian Programme (SHP) – for people outside their home country who are subject to substantial discrimination amounting to gross violation of human rights in their home country, and immediate family of persons who have been granted protection in Australia. Applications for entry under the SHP must be supported by a proposer who is an Australian citizen, or an organisation that is based in Australia.
The resettlement of Iraqis and Syrians who have fled their home country remains a priority within Australia's offshore Humanitarian Programme. The Australian Government is responding to the current crises in Iraq and Syria by providing targeted places in this year's Humanitarian Programme. Full Article
---
People Smugglers won't get you to Australia
Media Statement
The Australian Government continues its work with regional partners to disrupt people smuggling ventures. Full Article

---
Foreign Minister's Visit to Jordan and Lebanon
The Hon Julie Bishop MP
In my first visit to Jordan and Lebanon as Foreign Minister I have highlighted Australia's strong and continuing support for Jordan and Lebanon as they address the challenges caused by Syria's tragic and continuing humanitarian crisis.
In Lebanon, where over one million registered Syrian refugees make up one fifth of the country's total population, I met with UNHCR and UNICEF to discuss Australian support for those affected by the Syrian crisis.
During the visit I announced $20 million in funding from the Australian Government to be provided to the United Nations' 'No Lost Generation' initiative to help build better futures for these children by improving their education and addressing the violence and displacement they have faced. Full Article
| | |
| --- | --- |
| | |
| HE the Hon Julie Bishop MP with UNICEF and UNHCR representatives | HE the Hon Julie Bishop MP with HE President of the Republic, General Michel Sleiman |
---
Australian Visa Application Centre has changed locations
The Australian Visa Application Centre has changed locations. See "How to Lodge an Application" on the following link.
---
---
Information for Australian Citizens
Consular Duty Officer (24 hour): +61 2 6261 3305
or within Australia only: 1300 555 135 (toll free - local call cost only)

Travel Advice. Important things you should know about visiting Lebanon

If we can't find you ..... we can't help you!
Register to receive updated information

Australian passport information and applications

Applying for your Australian passport at the Embassy

Postal Address: P.O.Box 11-1860, Riad El Solh, Beirut 1107 2090 Lebanon